How to Make a Photography Watermark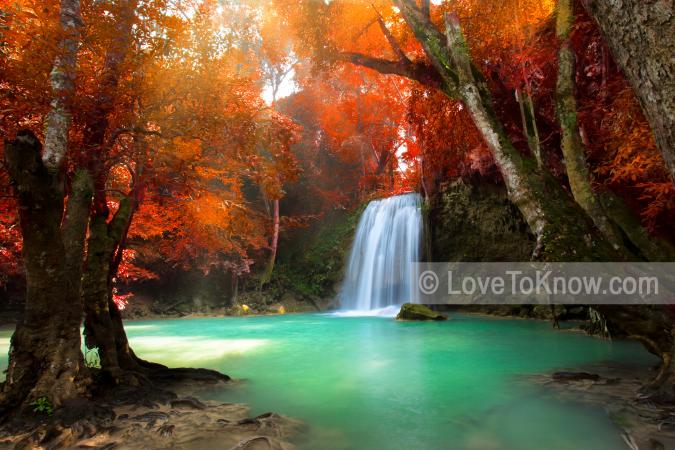 A watermark can be a good way to keep your images from being shared on social media without credit, and they can also give your photographs a more professional appearance. Watermarks are easy to create in Adobe Lightroom and Photoshop, and adding them to photos is also a cinch.
How to Make a Watermark in Lightroom
It's really easy to create a simple watermark in Adobe Lightroom. You won't have unlimited creativity with the placement, but this is the perfect way to protect your images online and make them look professional. You add the watermark as part of the export process.
After editing your photo to your liking, click Export under the File menu. A dialogue box will pop up, and you'll choose your export settings there.
Near the bottom of the dialogue box, you'll see a section on watermarking. Check the box next to Watermark. From the drop-down next to it, select Edit Watermarks. This opens the Watermark Editor.
In the Watermark Editor, you can choose to upload a file of your watermark from a different program, or you can create one right there. Choose the font, style, text alignment, and color. Then type the text you want to appear. You can also choose to give it a shadow for a dimensional effect, and you can select the opacity you want.
Decide on the placement and size. For placement, you'll need to choose from nine basic locations in the frame. You'll see everything previewed as you work.
When you're happy with the watermark, click "Done." Then export the file as usual. Your watermark will be on it.
How to Make a Watermark in Photoshop
The process for creating a watermark in Adobe Photoshop is a little more involved, but it's still something anyone can do. Applying the design to your photos is also easy, and you have more control over the placement of the watermark than you do in Lightroom. One of the best ways to do this to create a watermark brush.
Start by creating a new document in Photoshop. Choose the dimensions you would like for your watermark. You can make your watermark any size, but it's generally a good idea to keep it small.
Make the background color white and select the type tool. Choose a font and type your name or studio name. You might choose to use the copyright symbol as well or add a custom graphic. Keep everything gray-scale. Ensure your watermark is centered.
From the Edit menu, select "Define brush preset." Name the brush anything that will be easy for you to remember, such as "watermark."
When you want to watermark an image, create a new layer. Select the watermark brush and choose the opacity you would like.
Place the watermark in the part of the image where you would like it and flatten the layers if you desire. Export as usual.
Helpful Tips
Keep these tips in mind for making a watermark:
Create the watermark in the image editing program you use most often. If you usually edit in Lightroom, use that for your watermark.
Experiment with the opacity, color, and placement of the watermark. The same watermark settings will not work for every image. For instance, if you have a very dark photo, a black watermark won't show up. Alternatively, a solid white watermark could be too distracting for the viewer.
Keep the size manageable. A large transparent watermark can protect your images from uncredited sharing, but it will be at the expense of their attractiveness. People should not notice the watermark before the photo.
Know that placing your watermark on one of the outside edges of the photo is best for preserving the quality of your image, but it doesn't necessarily protect it. Someone could easily crop the watermark out of that shot. Weigh your priorities as you design the watermark.
Enhance and Protect Your Work
Done carefully, watermarking can enhance your brand and protect your work. Watermarks are easy to make, so try several different designs to see what you like best for your photography style and subject.