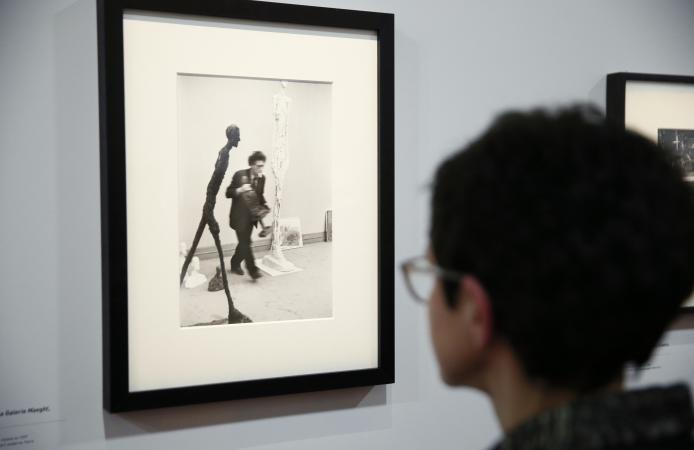 Started in 1947 by some of the most famous documentary photographers in history, Magnum Photos is a member-owned cooperative dedicated to helping photographers find a market for their work. Today, the agency offers everything from workshops and helpful articles to editorial stock photography.
Magnum History
The founders of Magnum were some of the most influential photographers of the 1940s, including Henri Cartier-Bresson, Robert Capa, David Seymour, and George Rodger. Their aim was to create a cooperative agency where photographers could represent themselves and find a market for their work. Today, some of the top names in photojournalism are members, including Steve McCurry, Alessandra Sanguinetti, Thomas Dworzak, and Olivia Arthur. The agency represents member photographers, who work on commission for editorial, commercial, non-profit, and other projects. These photographers work exclusively with Magnum.
What Magnum Offers
In addition to representing its photographers, Magnum offers several services and products that non-members can access. From workshops to photo licensing, there's a lot to explore.
Articles and Features
Anyone can access the feature pieces and articles on Magnum's Theory & Practice section. Some are devoted to the stories behind famous images, and others focus on the photographic theory or sociology. A few pieces are in the form of advice to aspiring photographers.
Workshops and Talks
Mangnum holds workshops in everything from mobile phone photography to the making of photo books worldwide. Fees for these events vary, but a typical two-day class costs about $600. There are also artist talks on contemporary issues in photography, which vary in location and price.
Those who have attended the workshops indicate they are very intensive and can be costly but are extremely helpful to photographers.
Shop
Magnum also has a shop with fine art prints from famous photographers, posters, photo books, and gifts. Some items are signed by the photographer.
Magnum Pro
For media outlets wishing to use images by Magnum's photographers, the agency offers Magnum Pro. Similar to a high quality stock image site, editorial, cultural, and commercial photos are available for download to accompany pieces online and in print. You can search by photographer, topic, or event. There are also legacy photos by famous Magnum photographers of the past. You have to register to license the photos, and prices depend on the image and photographer.
Becoming a Magnum Member
The membership process typically takes four years, and Magnum generally elects one or two new members per year. Photographers apply to become members, and the current members review portfolios and vote annually on whom to accept. Once accepted, the photographer is a nominee member for two years, during which time he or she is not bound to the agency. After another successful portfolio review and vote, the nominee member becomes an associate member for two years and is bound to Magnum but does not have voting rights. Finally, after two more years, the associate member may become a full voting member.
Potential Drawbacks
Magnum offers a lot to its members in terms of representation and its reputation; however, there are a few drawbacks. One is that as an associate or full member, the photographer must work exclusively through Magnum. This can be limiting for some people.
Additionally, as a collective or cooperative agency, Magnum must employ a staff to handle administrative concerns in a central office. This results in a higher overhead than some more contemporary photo collectives that don't employ a staff.
Connecting Photographers to Clients
Although the chance of becoming a Magnum member is very slim, most photographers can still benefit from the content and workshops the agency provides. Print and online content sites can also license these images from famous photographers for their own use. Either way, the agency is achieving its goal of connecting photographers to those who wish to use their work.