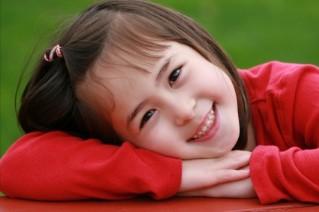 If you are thinking about taking school pictures, tips for the best results can produce professional quality photographs, even if you are just an amateur. Just because the school hires a company to take the photos does not mean you are obligated to purchase them. Use your own skills to create memorable photographs of your child.
Reasons to Shoot School Photos
Elementary, middle and high schools often contract a photography company to do portrait sessions of students. These photographs often appear in a class roster or a yearbook, and are handed out to friends and family members. While it may be convenient to use the photos taken at school, there are many reasons for taking school pictures yourself:
Cost: The professional photographs often cost a significant amount of money, even when you purchase package deals.
Poses: Students are usually shot striking the same one or two photography poses, which makes each portrait look just like the next.
Time: The amount of time spent on each student's photograph is minimal, since most photographers have strict deadlines to meet.
Retake Options: Often, companies only shoot one or two pictures of a student. If your son's eyes are shut or he is making a funny face, it will make a separate retake session necessary.
If you want to create unique photographs of your child, then skip the regular session provided by the school. By following some basic portrait taking tips you can shoot frame worthy pictures of your student that you will be proud of.
Taking School Pictures Tips for Parents
Just like any other portrait session, schedule a time with your child to do the photographs. Ideally, you want this to be before the photograph is due to the yearbook staff in order for it to be included in the book. Check to find out the requirements, such as color or black and white print, head shot only, and size, before you submit your child's photograph.
Once you are aware of the restrictions, you can begin to plan the portrait session. If you shoot with film, have multiple rolls ready. Digital camera users should review their owner's manual section on portrait settings.
Location
Choose a location that reflects your child's personality. Look for pretty places to take pictures that offer simple backgrounds. School portraits should highlight the child's face, so you do not want to let it get lost in the location. Places to consider include:
Playgrounds
Lakes
Fields
Parks
If an outdoor location is not allowed, consider having the child sit in an oversized chair or an antique rocker with a plain wall behind him.
Posing and Props
When posing your child, remember to keep things simple. The younger the child, the harder it will be for him to stay still for long periods of time. Simple poses include:
Sitting cross-legged with chin in hands
Leaning against a tree
Propping up with an elbow, legs curled underneath the body
Lower body angled away from the camera, turning head and torso towards the camera
Most schools require a torso or headshot for yearbooks and identification badges, but you can snap additional full-length pictures for your own collection. However, the photography props you use in the official school picture should be minimal, as you want the student's facial features to stand out.
General Portrait Tips
Remember that when taking school pictures, tips that work for general portraits should still be followed. These tips include:
Shirts should not have small prints or writing on them
Long sleeves usually look better than short-sleeves
Pick an outfit that the child feels comfortable wearing
Snap two photos of each pose, just in case the first does not turn out
Have an extra set of batteries handy in case your camera dies
Follow the rule of thirds when you compose the photo in your viewfinder
Vary your zoom distance for each photograph, and remember you can physically move, too
Taking school pictures yourself not only saves you money, but also creates a portrait unlike any other child's in the class. Keep the aforementioned tips in mind for optimizing your child's school photographs.