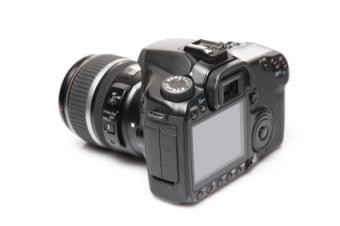 Reviewing consumer reports on digital cameras may help potential buyers select the best camera for them. Consumer reports provide information based on reviews of the available cameras on the market.
Digital Camera Reviews From Pros and Consumers
It isn't difficult to find consumer reports on digital cameras online. Anyone who has purchased online over the past few years can easily write their own review on many retail websites. There are also professional review websites that are written by experts who regularly test products for the marketplace. The following are a few of the numerous reporting websites available to the consumer.
Consumer Reports Written by Experts
Consumer reports on digital cameras that are written by experts may be biased, which may explain why more consumers are turning towards the ones written by people who have actually purchased the product. Professional consumer reports are generated by polling individuals who have been given products to test. The individuals run a product, like a digital camera, though its paces to see what works best or what doesn't work at all. There is a specific number of people who participate in the test. In the end, the results of the test are compiled and the statistical information is then published either online or in a mass-market publication, such as Consumer Reports.
If you're looking for statistical information on a digital camera, the following professional reporting websites may help you in the selection process:
Consumer Reports Written by Purchasers
For some, reading reviews written by people who have actually purchased a product and used it for a while are more credible. While anyone can use a digital camera for a week and give it a test run, it is often the person who has been using the product for a longer period of time who can give the best review. As many consumers know, some of the kinks in a product often show up after the initial warranty has expired.If you really want to know how a product withstands the test of time, read reviews written by the average consumer. While these reviews may not be "pretty," they'll usually provide the unvarnished truth. Some of these gritty reviews can be found on the following retail websites:
Check Out Reviews From Both Points of View
Which reviews are the most valid? It depends upon your viewpoint. While some say the statistical method used on most paid sites is most reliable, opponents point out that there may be some bias when advertisers pay to promote their products. Then there are the consumer-driven reports that are written by the end users. While the statistics may be skewed, since not everyone writes a review after they buy a product, they provide insight from people who either absolutely love, or hate, a particular item. Perhaps the consumer would be best served by reading a little of both.