Where to Find Camera Lenses for Sale
With the number of choices of camera lenses available, consumers who have purchased digital SLR cameras have several decisions to make before buying them. Since they can be pricey it pays to shop around and choose the right lenses for your needs.
Where to Buy Camera Lenses
Camera lenses can cost nearly as much as, if not more than, your digital camera. Finding the right place to purchase from is almost as important as choosing the best lenses. Deciding where to make your purchase can depend on a number of factors, including where you can get the best prices.
Retail Stores
The first place to look is a reputable camera store, such as Ritz Camera. If you own a used DSLR camera and are happy with the quality, head back to the same store for your lens purchase.
Some reasons to buy a camera lens in a retail store include:
Ability to fit the lens to your camera
Chance to test out the lens quality
See how the weight of the lens affects your ability to shoot without a tripod
Ability to ask questions and get recommendations from professionals
Opportunity to return the lens personally if not satisfied, and get a new one immediately (depending on store return policies)
Online Resources
There are a lot of great retailers available for people looking to buy their lenses online. If you already know the manufacturer and model of the lens you want to buy, making a purchase online can sometimes save you money. Compare prices from online stores against those found at your local retail outlets to make sure you're getting the best value.
These web-based stores all offer great selection and competitive pricing for camera lenses:
How to Save Money on Lenses
Budget-conscious photographers are always looking for ways to save money without sacrificing quality. Try these ideas to get your lenses a little bit cheaper.
Purchase Used Lenses
Purchasing a used lens online or through a sales site like Craigslist offers you cheaper lenses, but they may not include the quality you want. To protect yourself against buying a bad lens, follow these tips:
Check the seller's rating if you purchase from an online auction site
Ask to see recent photographs taken with the lens
Get detailed pictures of the camera lens before you agree to purchase
Ask about the seller's return policy just in case the lens isn't what you were expecting
Buy Slightly Older Models
Camera companies come out with new and improved lenses all the time, but you don't need to have the latest and greatest in order to take great photographs. Check retailers for last year's lens models. They'll be less expensive than the newer ones but still come with the same warranties, guarantees, and quality.
Use a Lens Adapter
A camera lens adapter allows you to use different models of lenses with your existing camera. Since each make of camera uses a different mounting platform for its lenses, an adapter widens your selection of available lenses by allowing you to choose from almost any brand rather then just those specific to your camera. Average prices for adapters run from about $10 to $50 depending on the make and model of your camera, though some can cost considerably more. With this piece of equipment you can take advantage of sales and deals on a wider variety of lenses.
Consider an Extended Warranty
If you plan to use your lenses often, or will be taking them outdoors where there is potential for damage due to weather conditions, consider investing in an extended warranty whenever you purchase a new lens. Warranties are generally inexpensive, but they cover almost anything that could go wrong with your new equipment and can definitely be worth the initial price.
Lens Considerations
Just like you need to know what to look for when buying a digital camera; you also need to know what to look for when buying a lens for your camera. It's important to weigh several options before you purchase your lens to ensure that you get the one that's right for your photography style. You don't want to waste money on an expensive lens that isn't going to work for what you want to do with it.
Lens Type
Three types of camera lenses dominate photography:
Standard: A standard lens usually has a focal length around 50mm and offers you a perspective similar to what you would see with the naked eye. It is also similar to the focal length you are used to seeing with regular 35mm film cameras, too. If your camera comes with a lens, this is probably the type included.
Wide-Angle: Wide-angle lenses offer you the ability to get a wider shot. They are good for photographing scenery, landscapes or large groups of people.
Telephoto: Telephoto lenses are often what paparazzi use to capture images of unsuspecting celebrities. The telephoto lens offers you the ability to focus in on a single object or scene from a long distance and is good for action photography or close-ups.
Two specialty lenses are also available. One is the fish-eye lens, which can produce a bit of a "rounded" look to a photograph. The second is the macro lens, which allows you to take extreme close-ups of subjects that would otherwise not be possible.
Prime Versus Zoom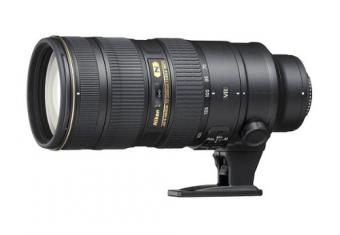 A prime lens is one that has a fixed focal length, which cannot be adjusted. A zoom lens, on the other hand, offers you the ability to change the focal length based upon your photography needs and move between a standard lens and wide angle or telephoto.
While zoom lenses offer versatility and perhaps more options for your money, their quality is not always the same as a prime lens. Therefore, you should consider your personal photography style and choose a lens that best meets your particular needs.
Additional Considerations
Before you purchase a camera lens, you will also want to take into consideration:
Aperture (measured in f-stops), which refers to the amount of light the lens lets in
Automatic or manual focusing features
Image stabilization feature, especially if your camera does not have it
Weigh Your Lens Options
If you are in the market to purchase camera lenses, it is important that you know what kind of lens you want before you buy. Keep in mind that trying the lens out in person at a store gives you the best idea of the lens quality. However, this option might not save you as much money as purchasing a used lens online. Weighing your options is the best way to make the right purchase.